Jennifer Aniston and Lisa Kudrow supported Courteney Cox, who received a star on the Walk of Fame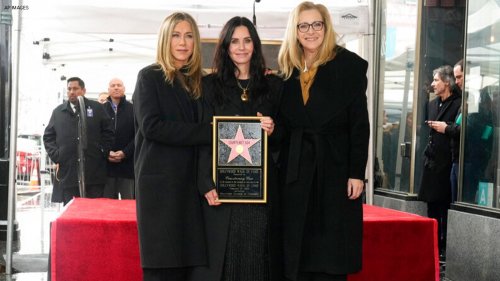 Courteney Cox received a star on the Hollywood Walk of Fame, and despite the rainy weather, colleagues from the TV series Friends came to support her: Jennifer Aniston and Lisa Kudrow. The 58-year-old Friends star became the 2,750th filmmaker to receive a star on the Walk of Fame.
Next to the actress that day were also her old friend Laura Dern and her lover Johnny McDaid, whom Cox has been dating since 2013, and the 18-year-old daughter of actress Coco Arquette
Jennifer Aniston and Lisa Kudrow said in their speech that they are very proud of their friendship with Courteney Cox. "We are like a family. From the first moment we met, she was so open, loving and attentive," said the actress.
In response, Courteney Cox thanked her loved ones for their support. "I can't believe all my friends are here. It's very sweet," she said.
"These are my girls, I love them. They support me in many ways, so it's no wonder they went out in the rain and supported me today," the actress told reporters.
Other Friends cast members Matthew Perry, David Schwimmer and Matt LeBlanc were not present at the ceremony. Courteney Cox became famous for her role as Monica in Friends.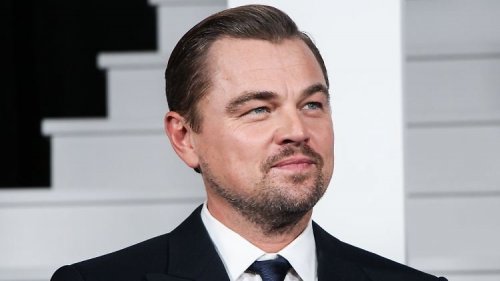 Leonardo DiCaprio?
Shayk and DiCaprio again noticed in one companies. Sources claim Leonardo the whole evening "courted" Irina at the...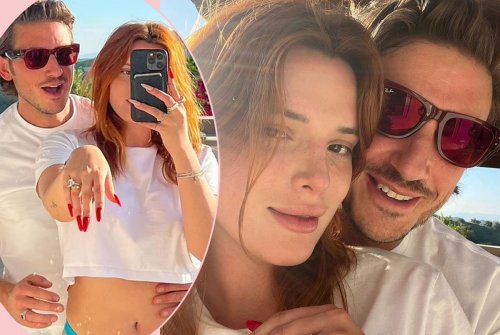 4 BELLA THORNE IS ENGAGED.
The actress marries the producer and entrepreneur Mark Ems, with whom occurs for about a year....