Rihanna opens up about motherhood, relationship with A$AP Rocky and plans for new album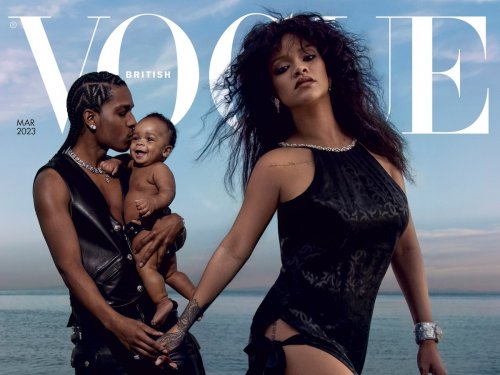 Rihanna gave an interview to Vogue and starred in a photo shoot for the publication along with her lover A$AP Rocky and their son, who was born in May last year. In an interview, Rihanna talked about motherhood, her relationship with A$AP Rocky, and the new album her fans are waiting for.
Rihanna's fans were sure that during the performance at the Super Bowl she would announce a new album. The pregnancy announcement was very upsetting for many fans who left many angry comments on A$AP Rocky's Instagram.
The images of the singer during her first pregnancy were discussed in fashion magazines: each appearance of Rihanna became a highlight. The emphasis in the images she did on the stomach. In an interview, she admitted that she wants to change the stereotype that a pregnant woman should wear baggy clothes.
Rihanna revealed that her son adores his father. "I feel like a girl who is trying to break into a certain men's club," Rihanna said. "The son is literally obsessed with his father. And I'm like:" Didn't I give birth to you? What's happening?"
"Everything they say about sons and mothers is a myth. Sons and fathers are crazy," she added.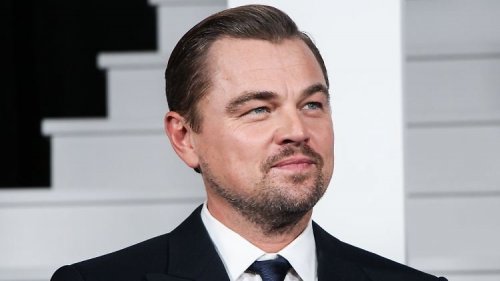 Leonardo DiCaprio?
Shayk and DiCaprio again noticed in one companies. Sources claim Leonardo the whole evening "courted" Irina at the...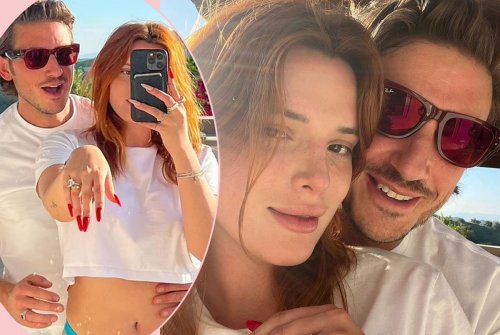 4 BELLA THORNE IS ENGAGED.
The actress marries the producer and entrepreneur Mark Ems, with whom occurs for about a year....